Quality is the life of an enterprise, the efficiency and benefit, the impetus for development. In order to improve the quality awareness of all employees and create an atmosphere of "quality first, customer satisfaction", Hunan Skyline Smart Material & Technology Co., Ltd. held the "Quality Month" event kick-off meeting with all employees attended.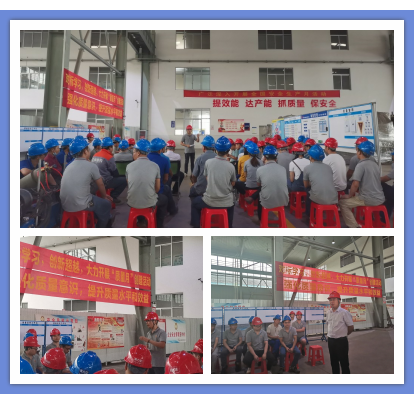 At the beginning of the meeting, Mr.Ming Yang, the head of General Management Department, announced the relevant content of "Quality Month" activity. Then the General Manager Mr.Pan Li announced the official launch of the activity. Mr. Li not only emphasized the importance of quality to the survival and development of the company, but also expressed his great emphasis on quality control work. He hopes that all employees will do a solid job in quality work, strive to be a quality model, and strive to provide customers with satisfactory products for creation of good reputation for the company.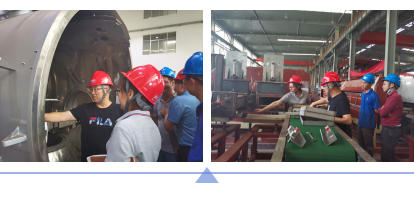 According to the general requirements of "Quality Month", Skyline QC department also announced the launch of the "Quality Double Innovation Activity" and its selection requirements on the site . The latter activity is mainly carried out within the scope of the first-line delivery department, carrying out simultaneously through several aspects such as product research and development, material procurement, production, after-sales installation and customer feedback. Cash rewards and performance scores increasement shall be awarded to to outstanding individuals and departments to improve the initiative and enthusiasm of all employees to participate in quality control work.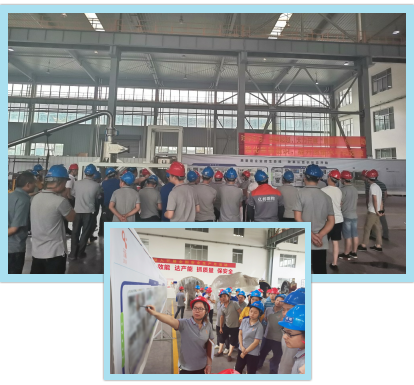 At the end of the meeting, all skyline employees visited the quality tour under guidance and explanation of Lihong Liu, deputy director of the quality department. At this time, "Quality First" is no longer just a simple slogan, but a fact that everyone can see. Every member deeply felt the importance of quality to products and reputation of the company. The experience in person has strengthened the determination of Skyline team to "build a great wall of quality and thrive the Country's economy".